Bradbourne Riding For The Disabled
Riding has been recognised for its benefits for people with diseases and disabilities since the 5th century BC when it was used by
the Greeks.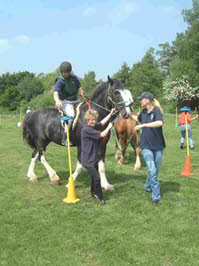 More recently, some soldiers disabled in the 1914 -1918 war were introduced to the benefits of riding by their physiotherapist and we at Bradbourne provided riding for soldiers injured in the Falklands in 1982.
The Riding for the Disabled Association came into being in 1969 when there were about 80 groups of people spread around Britain who provided riding for disabled people. RDA now has 500 member groups across the UK helping 23,000 people take part in riding, carriage driving and vaulting activities.
Bradbourne RDA is now over 50 years old. Our Chairman, Peter Felgate, was one of the pioneers who began taking disbled children for riding lessons in the early 1960's before there was any organised structure for providing riding for disabled people.
Our aim is to give the opportunity of riding or driving to any disabled person who might benefit in their general health and well being. Working across the spectrum of disabilities, age range, social status and urban and rural environments, our focus is to help each individual to derive a direct therapeutic benefit and to achieve their personal goal.
Apart from a small staff at National Headquarters, the RDA across the country is run almost entirely by volunteers, many of whom have undertaken training courses and exams to ensure that everything is as safe and as beneficial for our riders as it can be.
All of our ponies are of suitable age and temperament and have been carefully selected for RDA work. There are many social aspects to our RDA group. For more information, please go to our Bradbourne RDA website.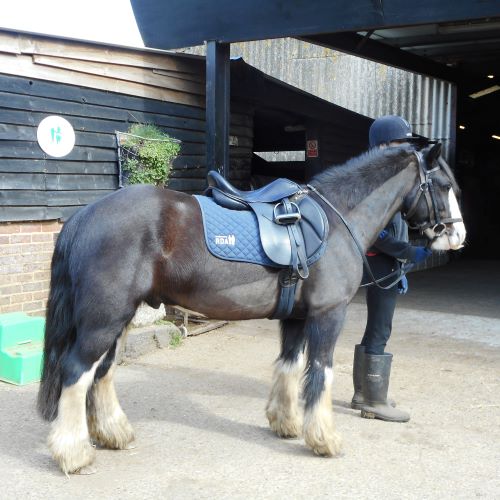 Registered Charity No: 1122480